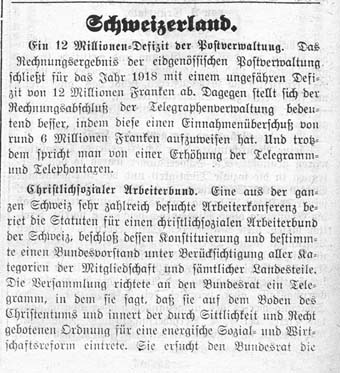 The Swiss Text Corpus contains texts from Swiss newspapers of the 20th century.
The example shown opposite is from the Walliser Bote of the year 1919. The main difficulty in digitising newspaper texts is the oftentimes poor paper quality of old newspapers. This makes OCR very difficult.
The separate articles of a newspaper are treated as separate documents in the Swiss Text Corpus.